Courses – Restoring the Broken Down Molar, Direct Composite, Onlay or Crown
---
Course: Restoring the Broken Down Molar, Direct Composite, Onlay or Crown
Date: 12 April 2019 - 13 April 2019

Venue: The Rydges Hotel, Merivale and Glenelg Streets, South Brisbane
Presenters: Dr Michael Mandikos
Our patients frequently present with molar teeth exhibiting old restorations with fracture lines clearly visible in the remaining enamel. Sometimes these teeth have symptoms, but other times they do not. The clinical question is: "Should we be intervening and restoring these teeth now before something happens"? Is there any evidence to support such a decision, or is it just over-treatment ? Should we leave these teeth or restore them ?
This unique 2 day hands on program will answer all of these questions and more!
Due to illness, we have 1 spot available, register now!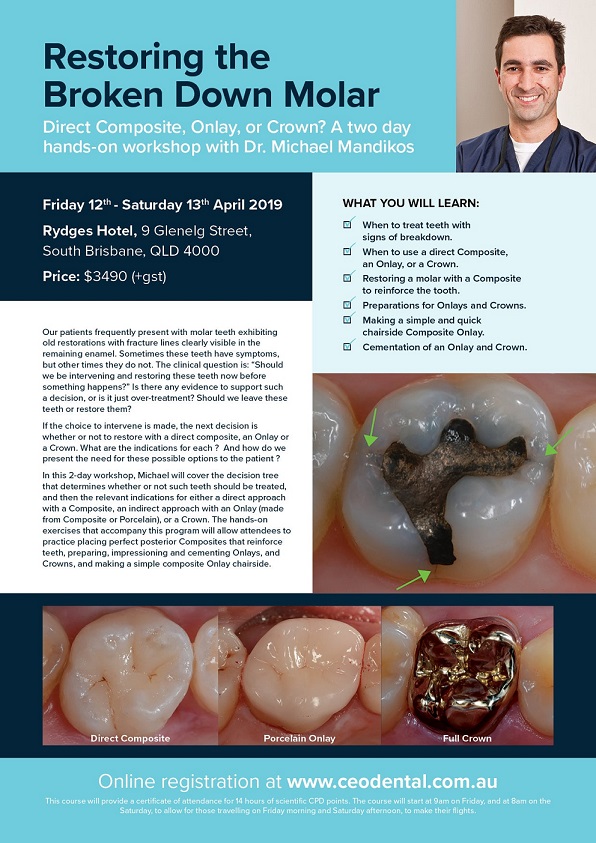 [Click to Download Brochure]