Courses – Five Day Aegean Dental Conference
---
Course: Five Day Aegean Dental Conference
Date: 26 June 2017 - 30 June 2017

Venue: Kastellorizo, Greece
Presenters: Michael Mandikos and Tony Rotondo
Join Michael and Tony for this 5-day program on achieving excellence in restorative dentistry. They will cover topics including the basic principles of case selection and treatment planning, tooth preparations, choice of composties and ceramic systems, correct cementation techniques as well as some advanced asesthetic concepts. All this in the idyllic surrounds of picturesque Kastellorizo the gem of the Mediterrenean.
For more information or to register please email: info@ceodental.com.au
Please note refunds are not possible for cancelled registrations for this course.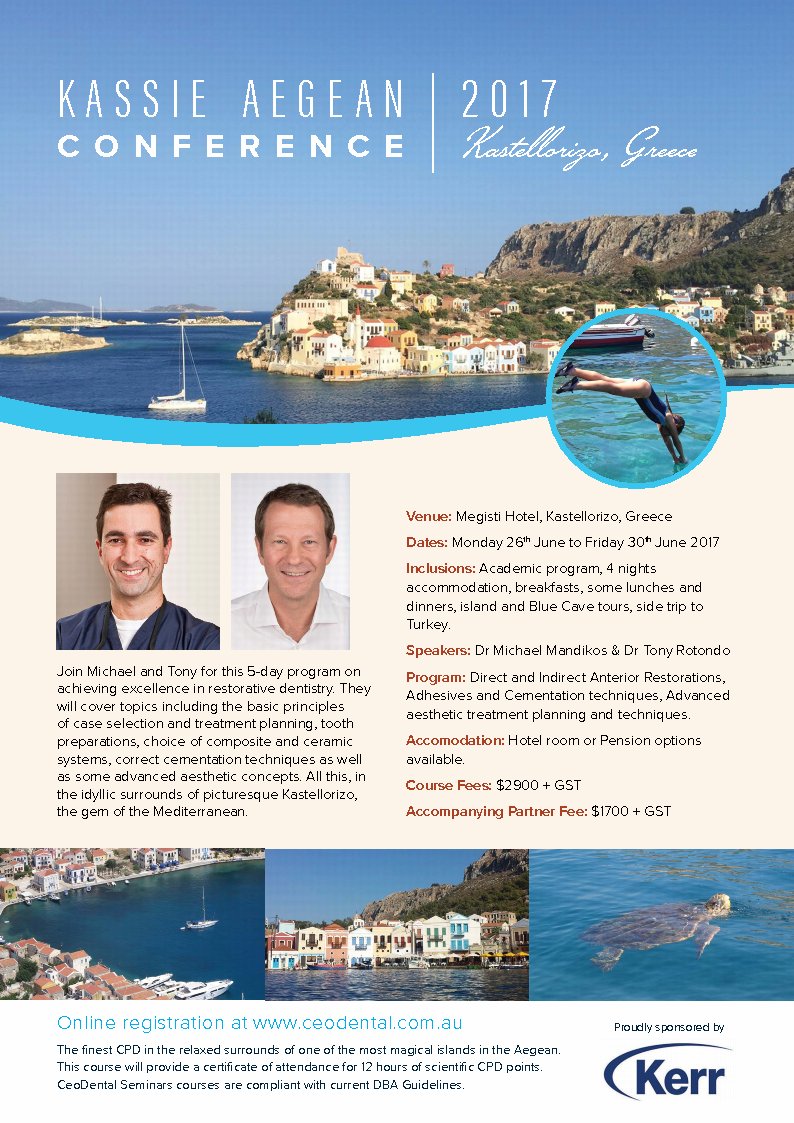 [Click to Download Brochure]