Courses – Ultimate Master Class in Composite Dentistry Additional Wednesday workshop and 2 day Lecture
---
Course: Ultimate Master Class in Composite Dentistry Additional Wednesday workshop and 2 day Lecture
Date: 23 November 2016 - 25 November 2016

Venue: Brisbane Convention Centre
Presenters: Didier Dietschi, Michael Mandikos, Tony Rotondo
* In this unique one day course Didier will share his comprehensive approach to using Composite Resin to                     restore all types of posterior teeth both vital and non vital.
* This course addresses the clinical dilemma of how to restore posterior root canal treated teeth. 
   Do they all need crowns? What if the patient cant afford a crown, can composite be used?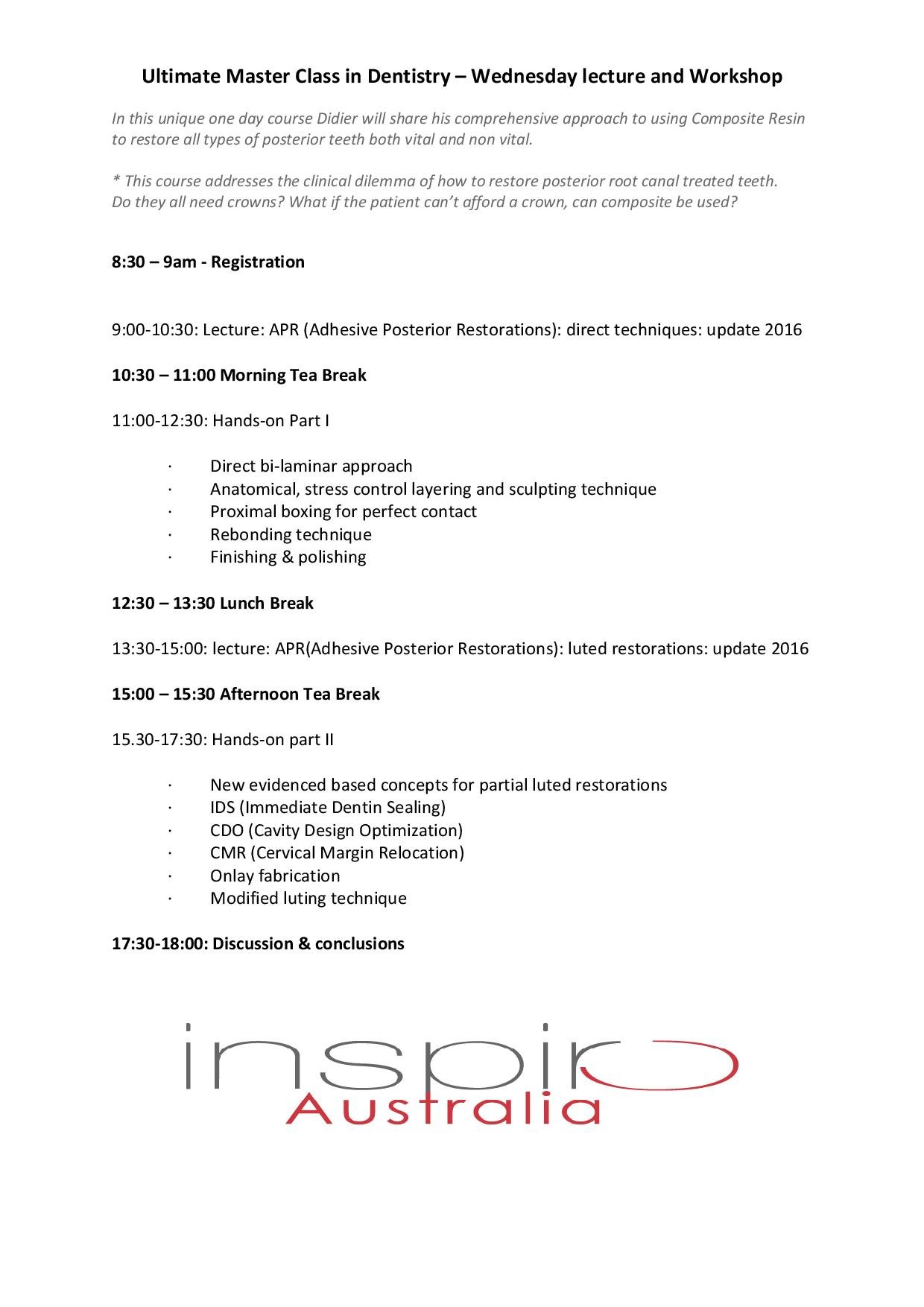 [Click to Download Brochure]